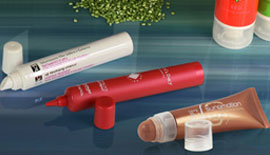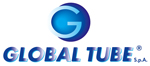 As well as standard versions, special nozzle / head variations are offered:
Biodegradable
Leading the market for environmental awareness are our biodegradable PE tubes. Produced with a special additive which enables the PE to biodegrade.
Tubo Deo
Developed for cream deodorants. Combining a special dispensing head and a cap with integrated security seal for maximum tamper-evidence.
Airless Pump
Practical and easy dispensing system for a controlled dosage of the product.
Available only on diameter 30mm.
Green PE
100% recyclable and can be disposed of as traditional PE.
Ophthalmic Tube
The ideal tube format for eye contour or products which require an accurate application. Gloss and matt finish.
Lip Application
The labial tube produced by Global Tube® reflects the features of easy use, innovation and hygiene, being the ideal solution for products such as:
● Protection lip balm
● Lip gloss
● Eye contour